In the last month we have developed a lot of functions for you. It is now possible that Print menu . In addition, you can now integrate the menu even easier on yourwebsite. In addition, many adjustments have been made so that Yamnam can be used even better with the smartphone.
In addition, we would like to support you for the upcoming opening. That's why we have a unique offer:
We transfer your current menu into our system for free!
Sounds interesting? Then contact us by email info@yamnam.com . The campaign runs until March 31, 2021.
---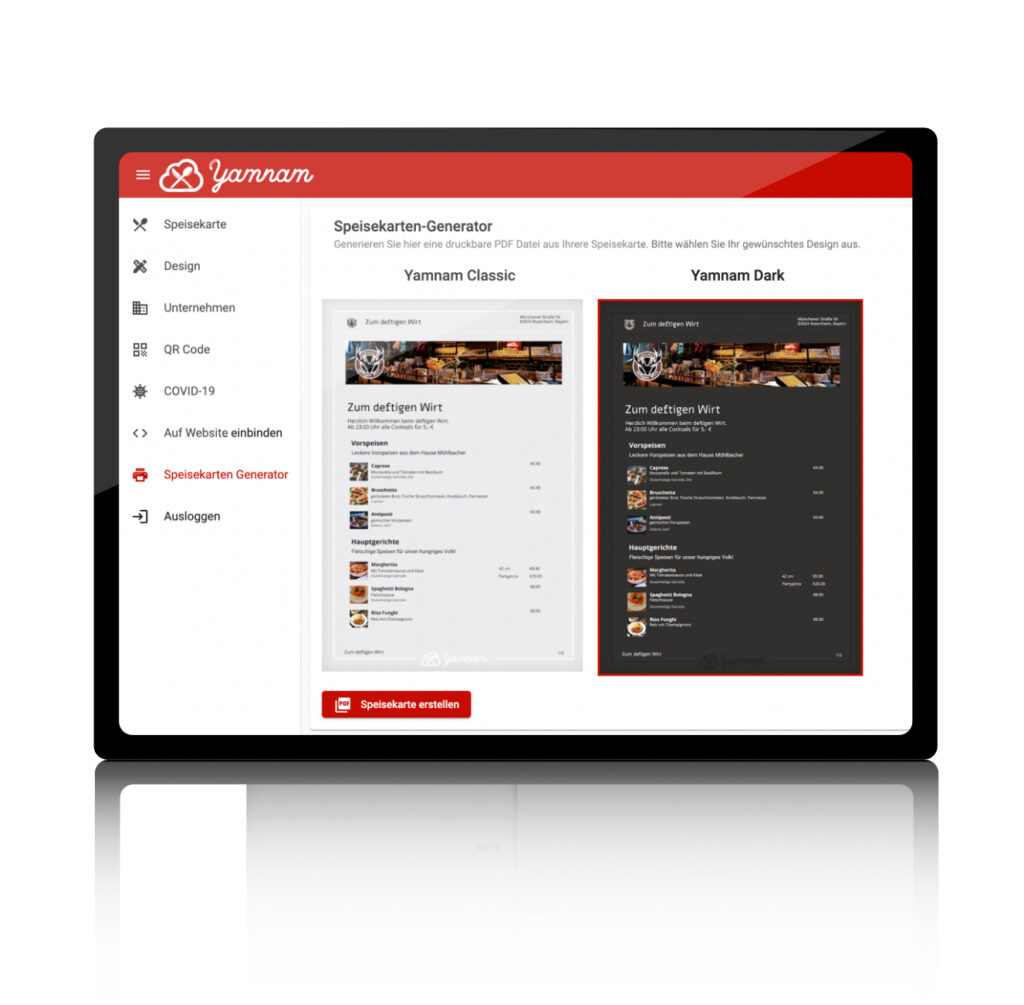 Online menu – print function
Would you like to print your menu? Or do you need a PDF file? No problem.
Choose between two designs and print your menu today.
---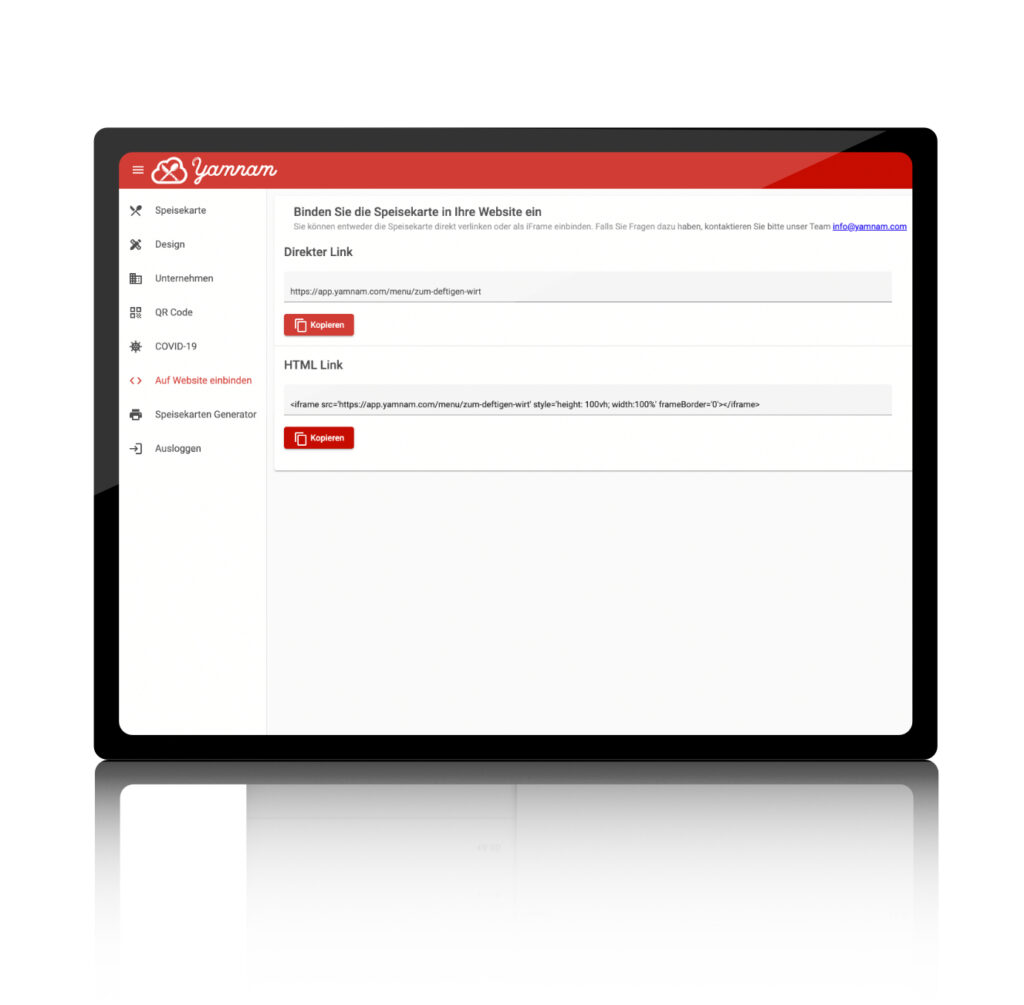 Embed menu on website
We offer you two options to integrate the menu on your website. This can be done on the one hand via a direct link or on the other hand via iFrame.
If you have any further questions, please contact us by email info@yamnam.com
---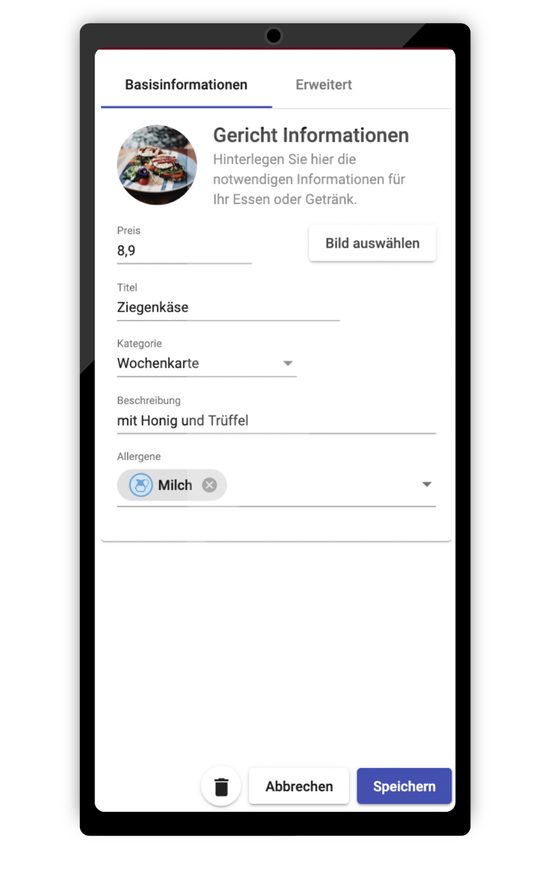 Operate Yamnam by smartphone.
Many users have asked for better smartphone support.
That's why we've made Yamnam mobile even better. Create the menu conveniently on your smartphone.